I've said it before and I'll say it again, River Bend in Lyons is quickly becoming my favorite wedding venue to photograph. The sounds of rushing water in a canyon next to the green lush lawns makes it a very unique place to have your wedding. Amy and Stacy had one of the most fun and laid back weddings I've ever seen. The couple love music and even met through their mutual love. Stacy plays bass in an awesome string band called Highland Ramblers. He played as the ceremony was starting up and into the night with his band and also played with the angelic voice of Cindy Woolf and her other half Mark Bilyeu. Amy planned the entire affair in only 3 months with beautiful vintage rentals and photos from the 70s that are personal to their families. Some of my favorite details were the paper cranes that graced the backdrops of the ceremony and reception, the vintage details throughout the decor, their adorable dog Riley sporting a flower collar and the beautiful sound of folk music in the air as people gathered around a fire to have s'mores!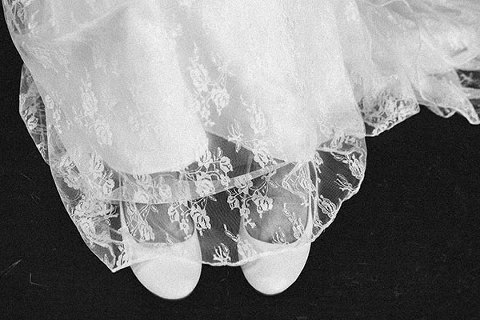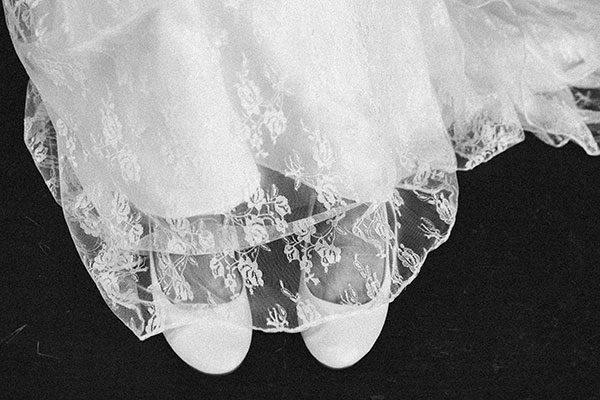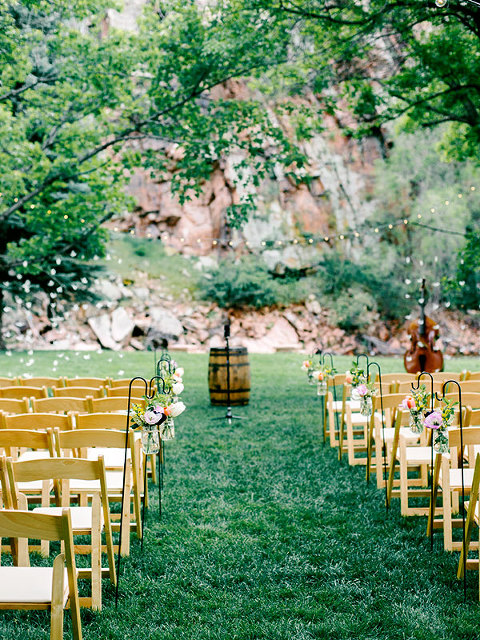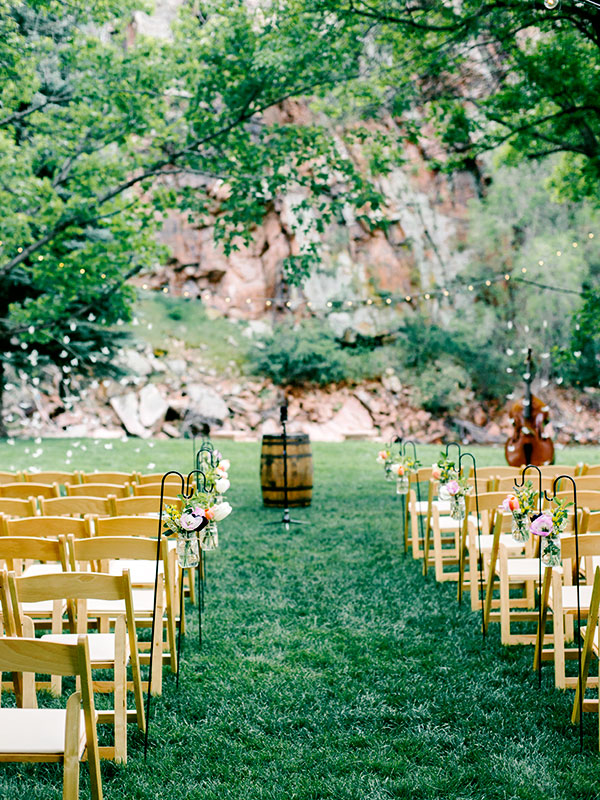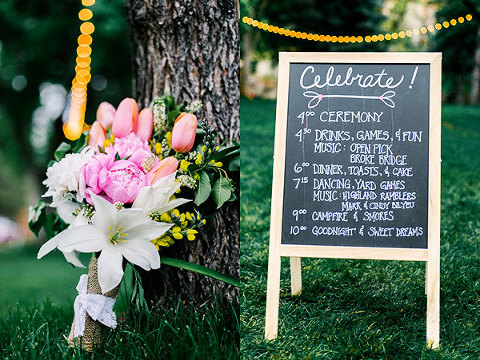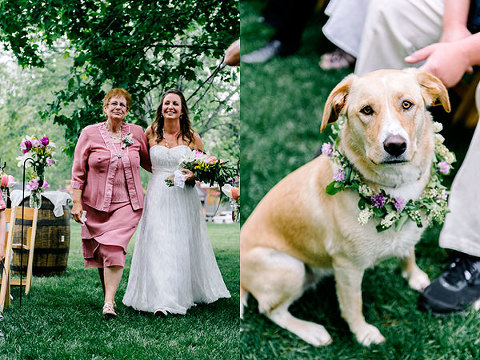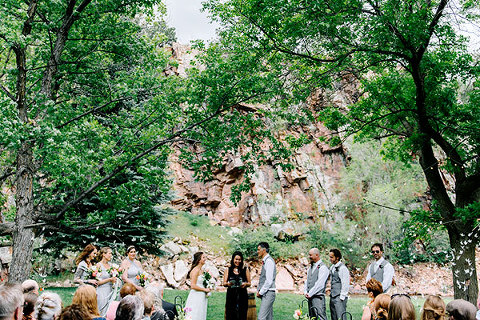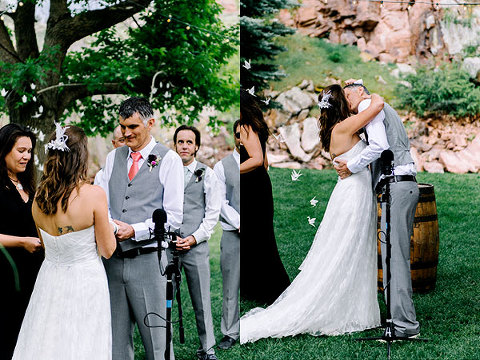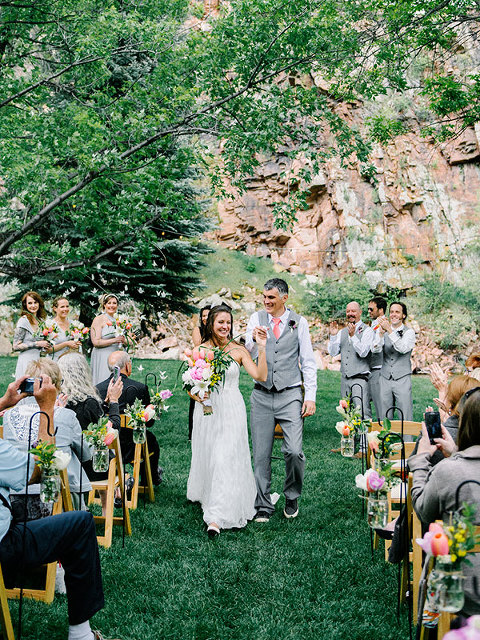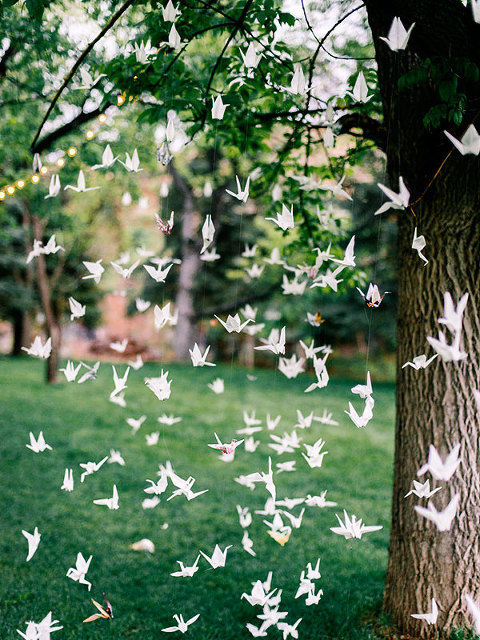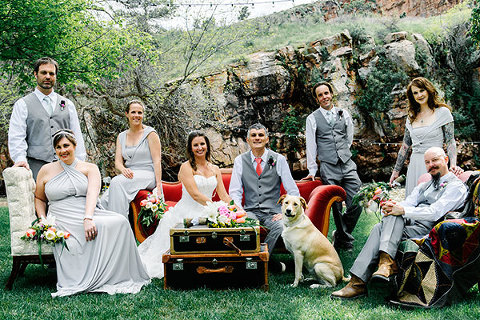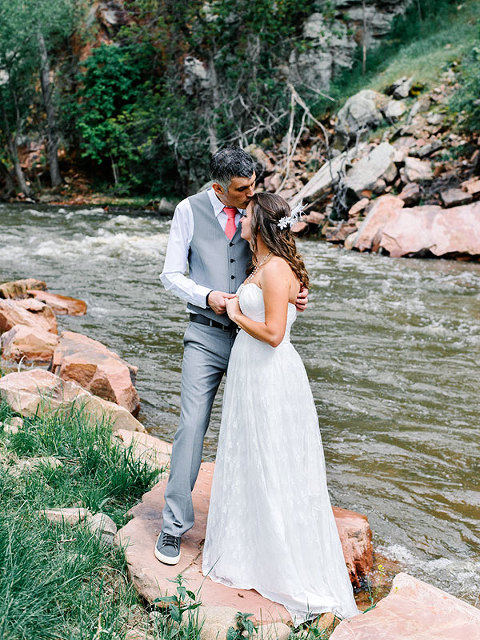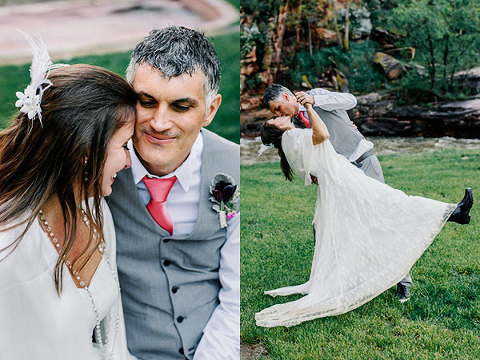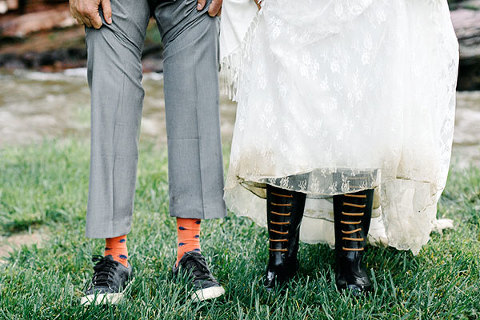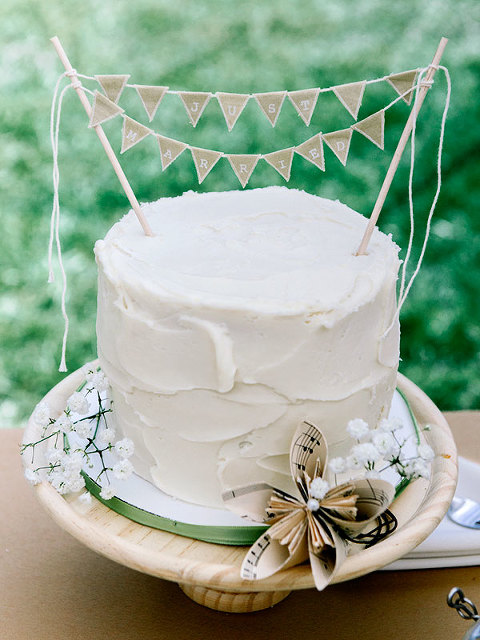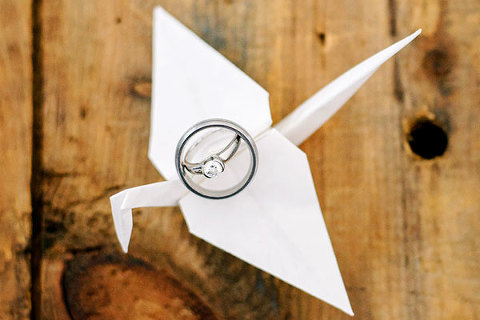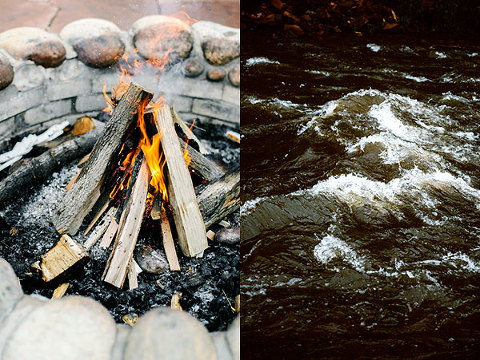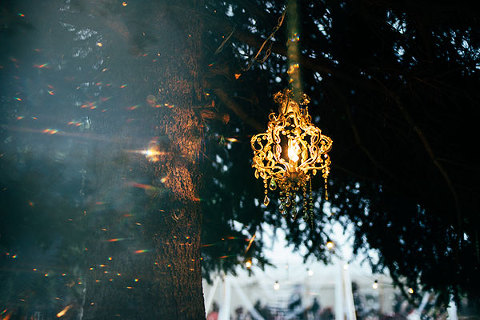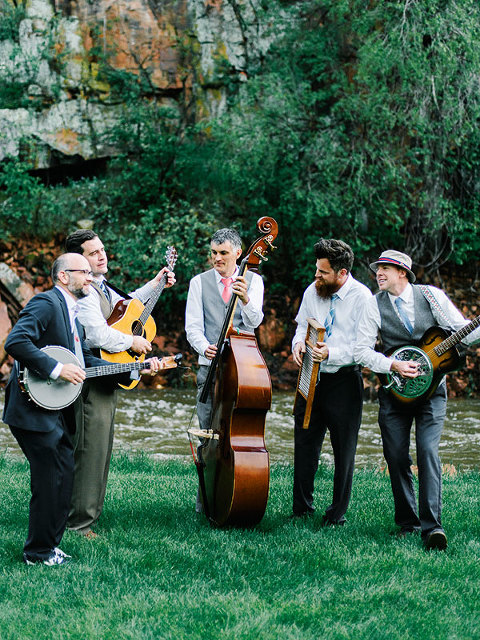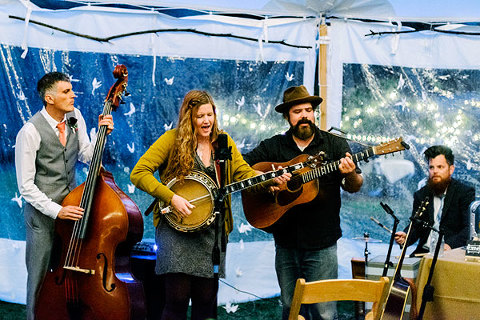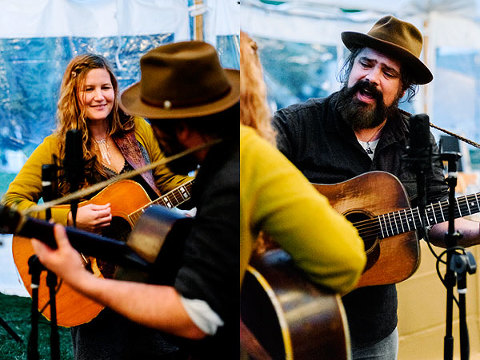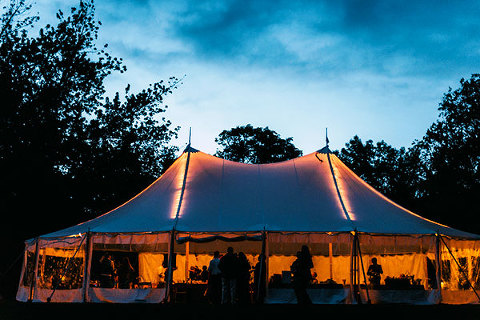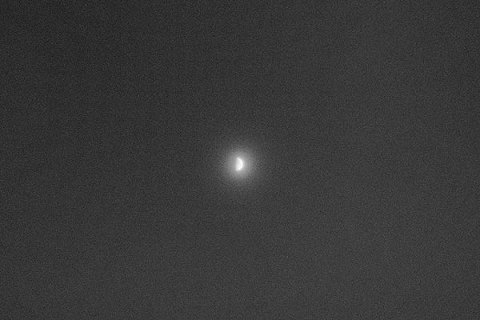 Venue: River Bend in Lyons.
Florist: The Lyons Farmette
Musical Acts: Highland Ramblers and Cindy Woolf
Dress designer: Galina
Furniture rental: TrueBlue Vintage
Bakery: Happy Cakes Bakeshop
Caterer: Biscuits and Berries
If you are looking for a River Bend Lyons wedding photographer then contact me today and we can set up a meeting!